My Power Company Wants Me To Be A Galoot…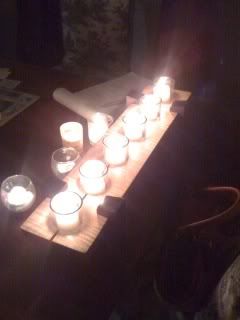 Many of my twitter followers will remember my updates of "another power outage" or "I'm in my shop and it's dark, I'm scared". It seems that Baltimore Gas & Electric is trying to make me a better woodworker. (yes that is my optimistic view of this). I am essentially a hybrid woodworker with a passion for hand tools. I will try to make everything I can unplugged but I admit there are times when a repetitive task becomes drudgery and I pop over to the the table saw to make some batch cuts, or I hit the router table to cut drawer bottom grooves.
Now if I want to be a really good galoot, what better practice can you get than repeating the same task over and over again right? Well, the lazy American in me often wins. But now with this new energy saving plan my power company keeps pushing on me, I no longer have that excuse.
So thank you BGE for helping me to be a better galoot…could I at least get some power for my space heater though. I'm nostalgic not stupid.