RWW 55: WIA Shaker Seminar
My first seminar was on Shaker furniture hosted by Jerry Grant. It was a great 90 minutes and Jerry is a walking encyclopedia of Shaker history and style. Enjoy the show.
Here is the counter that I mentioned in the audio. This is the piece that Jerry manipulated in Photoshop to try and apply traditional design principles to only to have it come out looking worse than the original.

And here is a clearer shot taken from the web: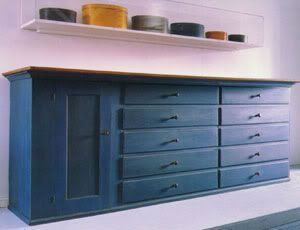 This bench although horribly out of focus illustrates the audacity of scale that I mention. The total length is over 13 feet with the seat being constructed from one board.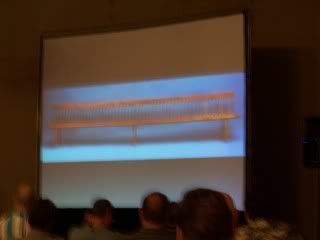 Finally, as I mentioned in the podcast one of the other things that the Shakers are known for producing is brooms. This is a humorous look at what they could be used for.