A Visit to the Philadelphia Art Museum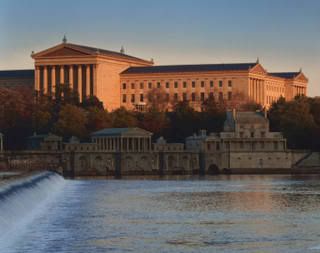 If you live anywhere near the Philadelphia area, a trip to the Museum of Art is a must. My wife and I were recently in town and spent a day wandering the collections. Certainly there are some beautiful examples of furniture for the woodworker to ponder, but when paired closely with sculpture and paintings from the same period or region it is amazing to see how a craftsman's surroundings influence their furniture.
This is why I truly believe in order to understand a style of furniture you must understand the time period and environment of the creator. The Philadelphia Museum is the place to go for just that experience.
So take a trip to Philadelphia and take in some beautiful works of art and get up close to some magnificent American, European, and Asian furniture. Be sure to check out the American collection on the first floor for great examples of Queen Anne, Shaker, and Moravian furniture. The Japanese tea room is an amazing exhibit and had some beautiful Japanese and Chinese furniture on display in the surrounding galleries.
Also, visit the museum website. They have pictures of just about everything in the collection. The pics are zoomable, and often there is an audio commentary about the piece as well as a full provenance.
If nothing else, you can run up the front steps to the museum like Rocky Balboa. I am certain you will not be the only one. Of course I didn't do something so silly like that…