Turning and burning…
I finished with my acrylic pens and wasona roll so I decided to make another pen for a colleague who has been asking for one for some time. I decided on a cigar style since he works in sales and this beefy style will act as his power pen.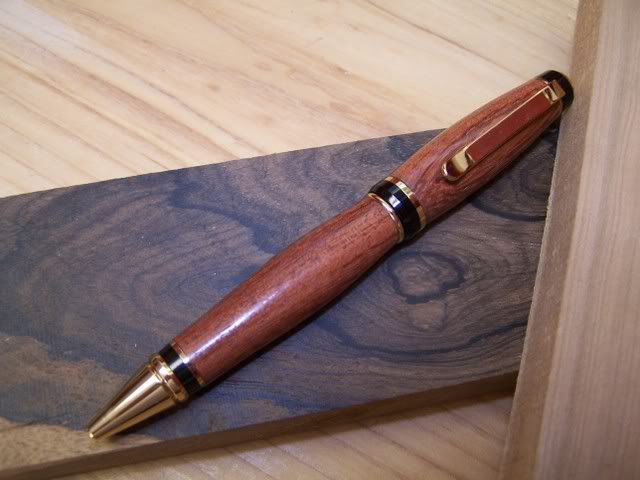 The wood is African Bubinga and it has been finished with Danish oil and a coat of wax. I love that no matter how many pens I make they all end up a little different. I don't think I will ever get tired of watching them take shape.